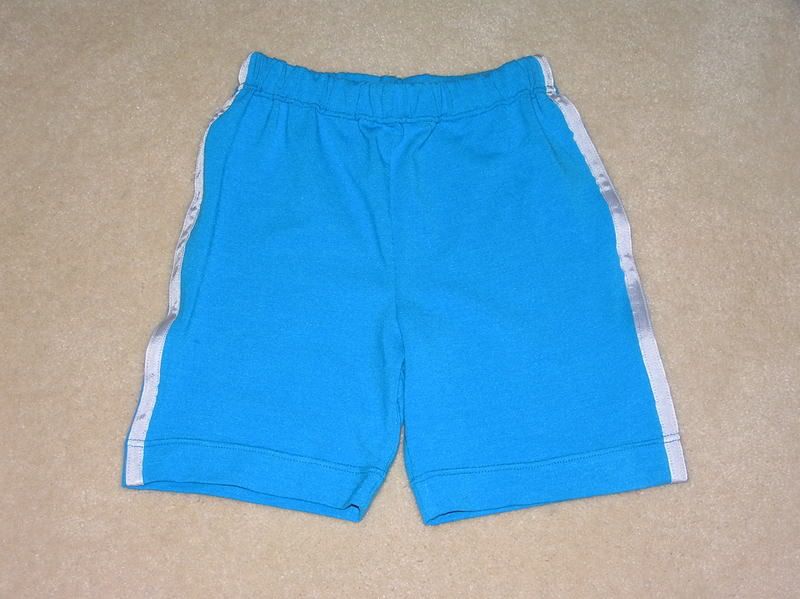 I am quite proud of myself. I have completed my first ever stretch fabric project. Hmmm, maybe I am lying there, I doubt I could have gotten through HSC Textiles without ever having sewing a knitted fabric, could I?!?!?!
Anyway, this is an achievement for me, because I have been scared of knit fabric in the past. And to add to the fact that it was knitted, it also had lycra in it!!! Scary stuff, isn't it!
These shorts are for James. There will be a matching top....sometime in the future!
Like Cass, I have just found a suitable stretch sewing stitch on my sewing machine (it is amazing what the manual can tell you!) and I am on my way! I also used my twin stretch sewing needle for the first time. I am quite excited by it all. I will try to get a picture of James wearing the pants in the sunny and warm future.