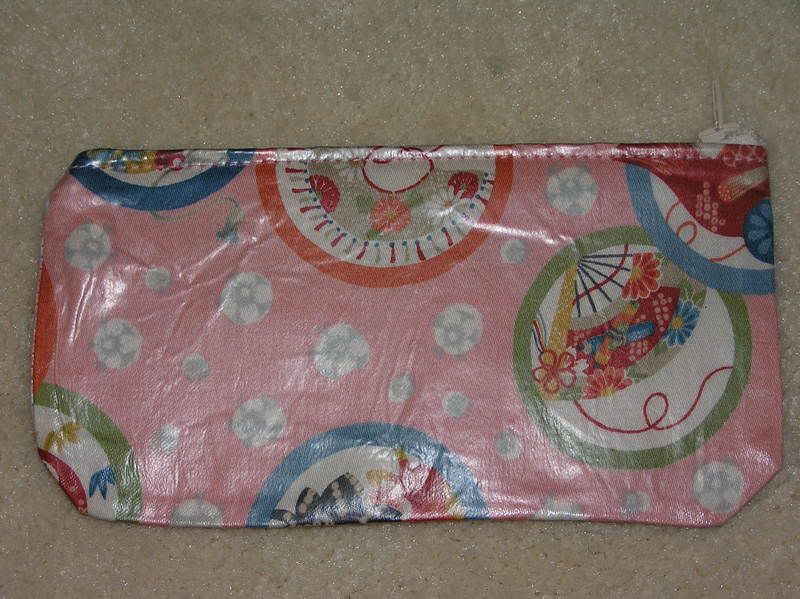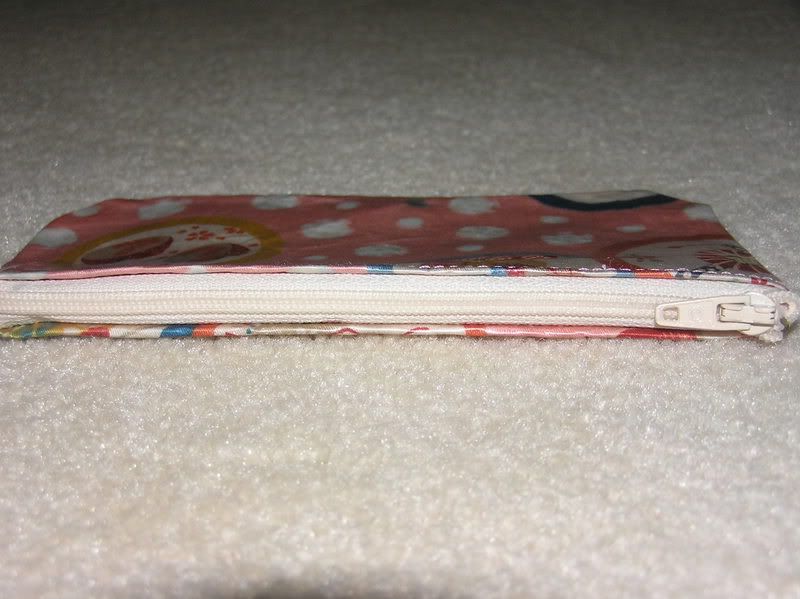 Our first EB Sewing Group Challenge was "zippers", and what a challenge it was.
I have put in zippers in the past, but not for a long time. I decided to go with a fairly plain open zipper, and incorporate my fabric from Reprodepot and my iron-on clear vinyl. I made a little cosmetics case. Just what I needed!
Next time I will have to re-think the design though. The vinyl got creased when I was trying to turn it inside out - that is OK though, I don't mind the look. And next time, I will not cut the end off the zipper (the stopper) and then proceed to unzip the zipper completely!!! The zipper in the picture was acutally the 2nd zipper I used! Learn from my mistakes girls!!