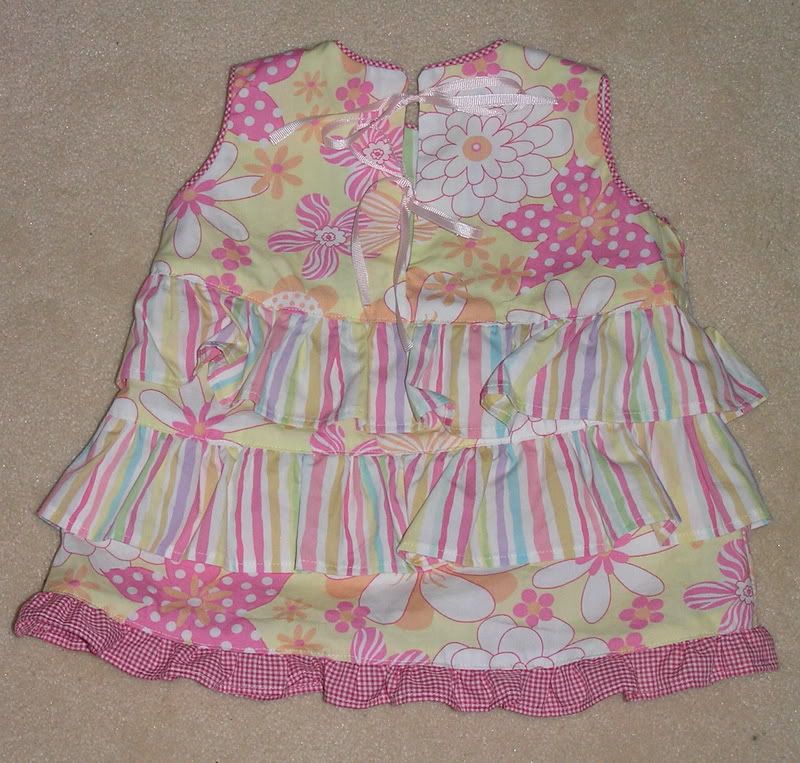 I have recently subscribed to the infamous Ottobre pattern books from Finland, and have been admiring all the lovely patterns that I would love to attempt to make.
I am pleased to say that I have completed my first dress from the books. It is a lovely little sundress for Lucy in Perth. This is a combined Christmas and Christening present (since the dress I made her as a Christening present was NEVER going to fit - what was I thinking??).
So, I hope Lucy (and her Mum, Libby) like it, and I hope it fits this time.
I would make this pattern again......now I just need a girl who will be 6 months old in the Summer months.......